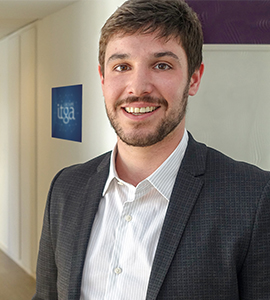 « Je suis heureux de vous annoncer l'ouverture d'une agence ITGA à Montréal. Situé au 1455 Rue Drummond, nous sommes actuellement hébergés à la CCI Française au Canada, organisme dont l'objectif est de développer les relations économiques entre la France et le Canada.
N'hésitez pas à nous rendre visite, nous serons ravis de vous accueillir !»
« I am pleased to announce the opening of an ITGA agency in Montreal. Located at 1455 Drummond Street, we are currently hosted at the CCI Française au Canada, an organization whose objective is to develop economic relations between France and Canada.
Please do not hesitate to visit us, we are looking forward to seeing you! »