Solid network of analytical skills
With 13 laboratories in France, we have a solid network of analytical skills, centred around air and materials testing, to monitor organic pollutants, inorganic pollutants, indoor air quality and various pollutants, such as asbestos, lead, legionella and more than 500 chemical agents.
We manage and control the entire process, in compliance with QHSE (Quality, Health, Safety and the Environment) requirements, from reception of the demand to issuance of the analysis report. Collected samples are managed by qualified personnel. Analyses are carried out using cutting-edge equipment, as well as controlled, sealed and disposable testing materials that respond to all specifications defined by our technical department. Traceability is ensured by shared software used by all our laboratories and our laboratories have all the required equipment.
Boost your activity thanks to our expertise
Our combined knowledge contributes to our overall trade expertise and enables us to provide personalised advice and support that can be adapted to the concrete situation of any company. Flexible services offering advice and support help to facilitate your professional success and optimise your resources, thanks to:
Specialised expertise organised by business line and adapted to the nearest in-field realities and specific technical and regulatory issues,
Training courses designed to comply with the regulatory requirements in force,
Implementation of personalised tools,
Advice and personalised audits,
Recommendations for dedicated tools,
Provision of personalised resources,
Regulatory monitoring,
Interactive animation,
Distance training.
Through our awareness of specific regulatory issues and current and/or future market contexts related to health & safety and building-related actors, as a training organisation, we support professionals in their skills development.
We place pedagogical support at the heart of our training objectives and offer a wide range of educational courses that comply with regulatory and field-oriented requirements.
Technology as the driver of efficiency
Within our own Research and Innovation Centre, we develop compliant software packages that evolve with new and local regulations and incorporate ergonomic improvements within the interfaces:
The result of vigorous research and careful consideration by expert engineers and computer scientists,
Field-oriented, practical applications allowing professionals to improve their methods and cohesion,
Business-oriented coaching (handling of software packages),
An expert and responsive hotline service.
Towards the digital transition of the building and construction industry:
Let's create together your business assets of tomorrow!
In the process of our continuous improvement dedicated to our customers, ITGA Group favors digital projects. Our desire is to bring you the best solutions through business applications and dematerialization solutions.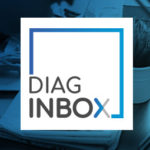 A comprehensive solution designed for building surveyors. From scheduling to invoicing, in your office or in the field (mobile app), it will simplify your day-to-day work.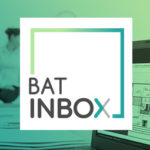 An optimized asbestos management tool to help PBCUs and building owners managing their asbestos registers and manage their asbestos problematics.
From digital representation to BIM in an existing structure, OP3D will support your BIM projects with a practical and tailored approach.
Customised support to fulfil your obligations
The regulatory context affecting our areas of expertise is constantly evolving.
We offer you customised support to ensure the compliance of your activities.
We accompany you step-by-step to guarantee successful implementation while fostering the upgrading of your team's skills.
Our knowledge at the service of your event needs
From hosting events in different local regions, to organising a national trade show and editing professional publications, our knowledge is at the service of your needs.
We prioritise a client-based focus, proximity, knowledge exchange and information at the heart of our activity.